Creating Custom Water Features to Add
Movement and Beauty to Homes

in Oakland County
Proudly Serving Birmingham, Bloomfield Township, Northville, and Surrounding Areas
Humans are naturally drawn to water. Our senses respond to the trickling sounds it makes as it cascades over rocks. The tension in our bodies dissipates as we sit quietly next to a calm pool filled with fish. Bringing these relaxing water features to your yard adds both beauty and peacefulness to your home.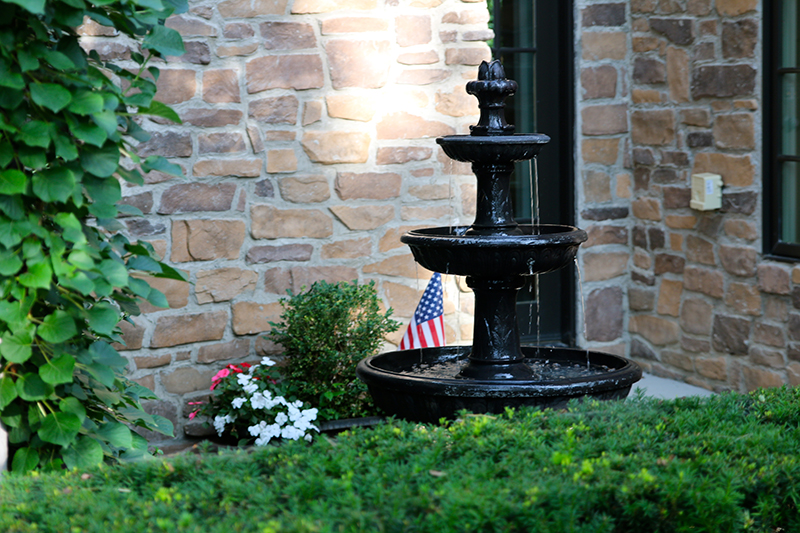 Why Have a
Landscape Water Feature?
Having a water feature near an entrance of a home is welcoming and pleasing to visitors and guests. the presence of a well-crafted fountain or waterfall structure makes a dramatic statement about your home. Besides the aesthetic and relaxation benefits, water features can also increase air quality and mask unwanted noise pollution. Custom Environments are experts in installing perfectly balanced water features that your family will love to be near.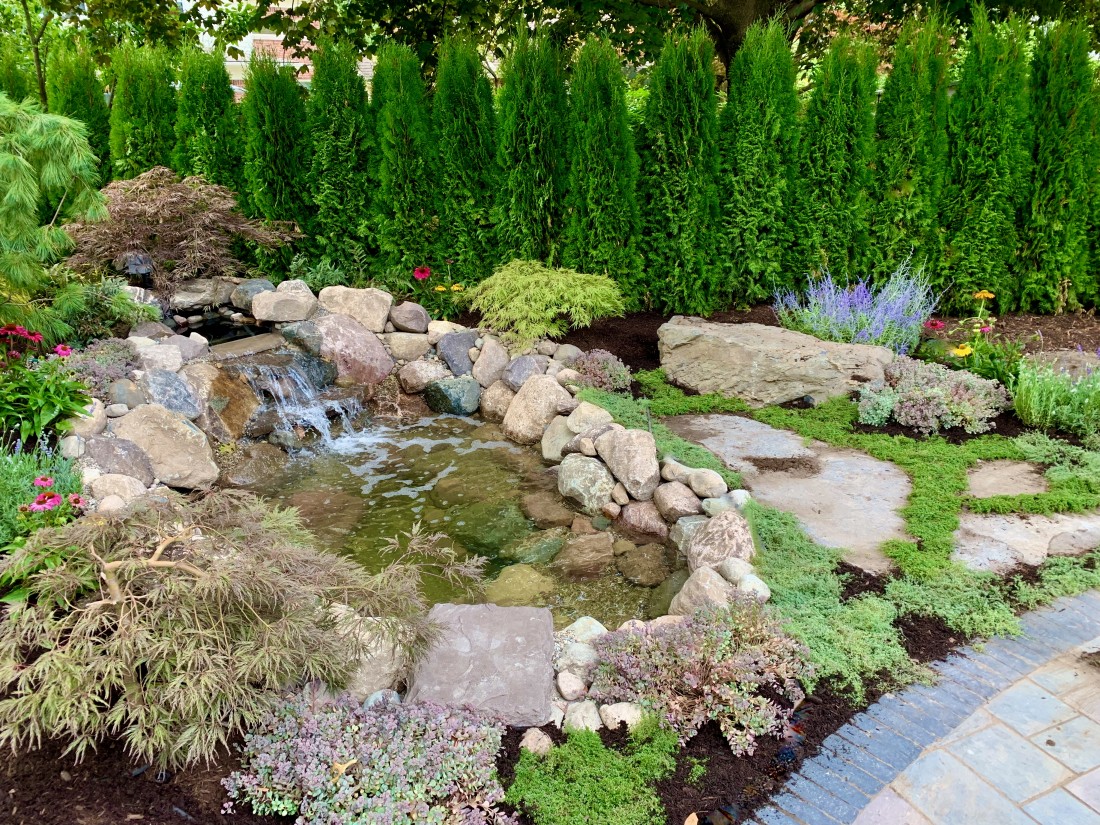 Custom Water Features

that Rival the Real Thing

Custom Environments are masters at transforming outdoor spaces into unbelievable "living" rooms. Imagine being transported to a beautiful stream winding through the forest or a relaxing grotto filled with amazing plants just by walking out your backdoor. These are the kinds of experiences Custom Environments creates with their custom water feature installations.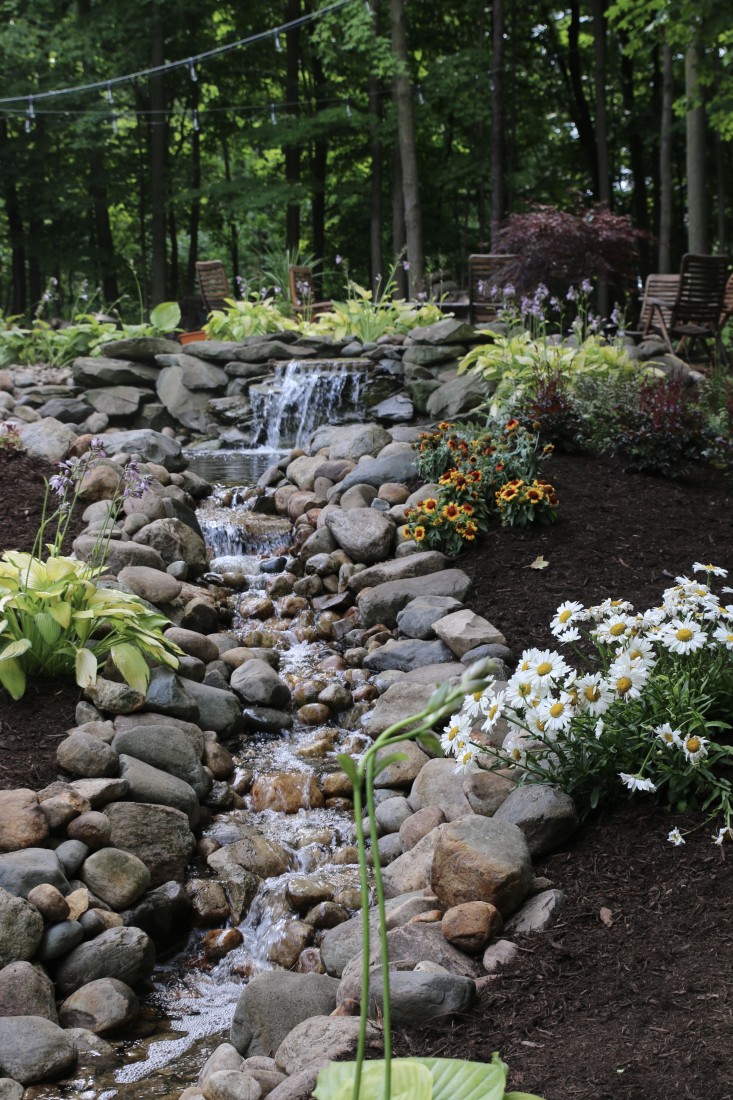 The Choices of
Landscape Water Features

Are Endless

There is no denying the positive and pleasing effects of a water feature, but choosing one can be challenging. Even if you know you want a dripping fountain or a wall of water, there are plenty of choices. If you can imagine it, Custom Environments can build it. If you have a vision of what your perfect relaxation space looks like, they can help make it a reality.

So many ways to add a landscape water feature!
Ponds
Pools
Reflecting Pools
Water walls
Rock rivers
Pouring vessels
Fire fountains
Waterfalls
Water gardens
Glass fountains
Round sphere fountains
Statue fountains
Solar water features
See Our
Water Features

Creations