Creating Livable Works of Art in Oakland County Through
Landscape Design
Proudly Serving Birmingham, Bloomfield Township, Northville, and Surrounding Areas
In the same way that your wardrobe selection or your interior decor speaks to who you are as an individual, Custom Environments believes that your home should also serve as a living representation of who you see yourself to be. Their custom landscape design solutions allow you to fully enjoy your home while showing the world who you are.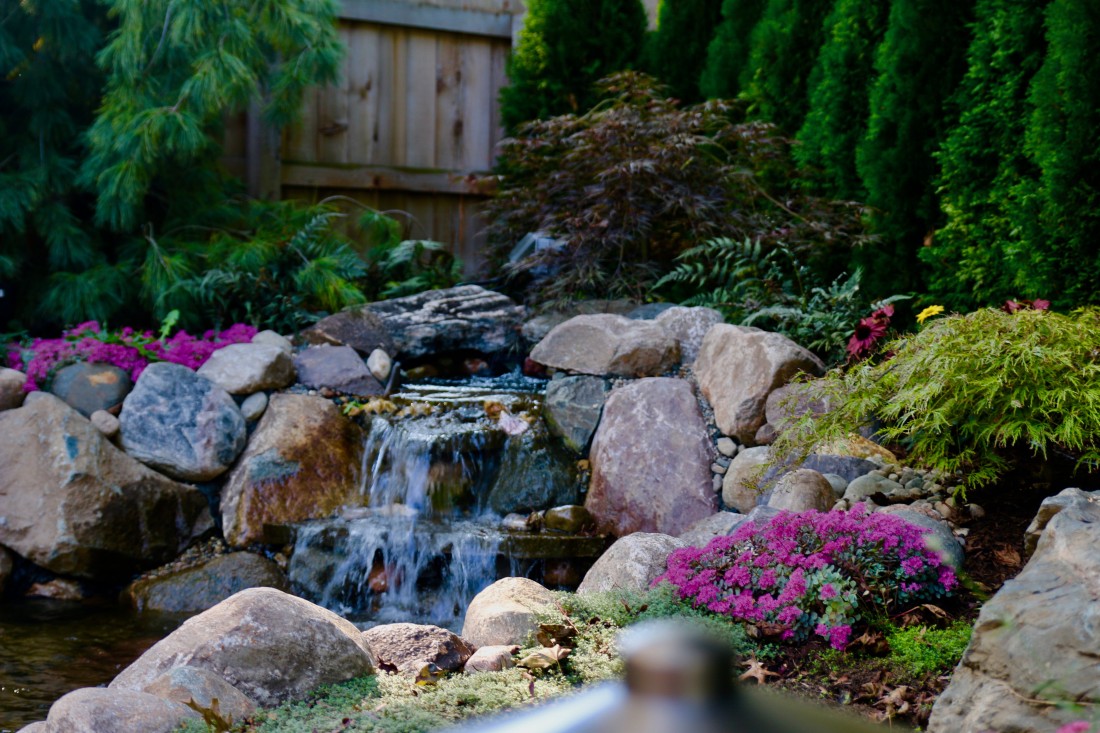 Landscaping Design is Our
Passion
With over 25 years of experience and hundreds of delighted clients, Custom Environments never tire of bringing a client's dream to life. As expert designers, they are as excited as you are to see your outdoor area transform into a living work of art. Their goal is to use their landscaping design expertise to transform seldom-used yards into outdoor destinations your family will love spending time in.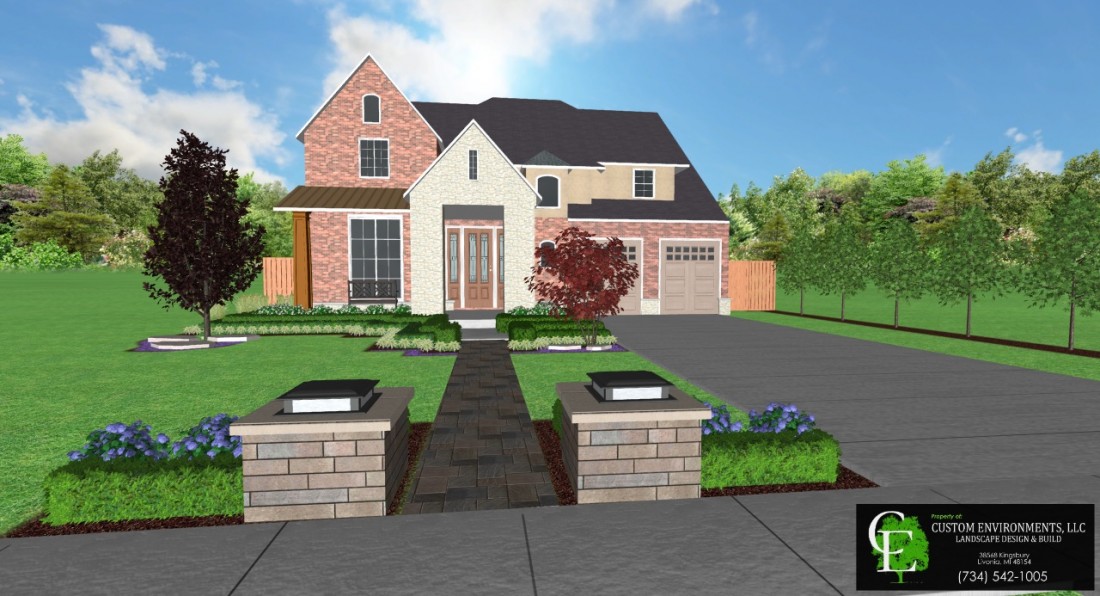 Quality in
Craftsmanship and Materials
Custom Environments has a 25-year reputation for utilizing the industry's top technology and materials to deliver the best flora to its customers. With 3D rendered drawings and expert sourcing, they deliver the highest-quality landscape design with the highest quality trees, shrubs, and flowers. Their long relationships with suppliers and growers ensure clients that, when they choose Custom Environments for their landscape design needs, they will receive the best plant life available on the market.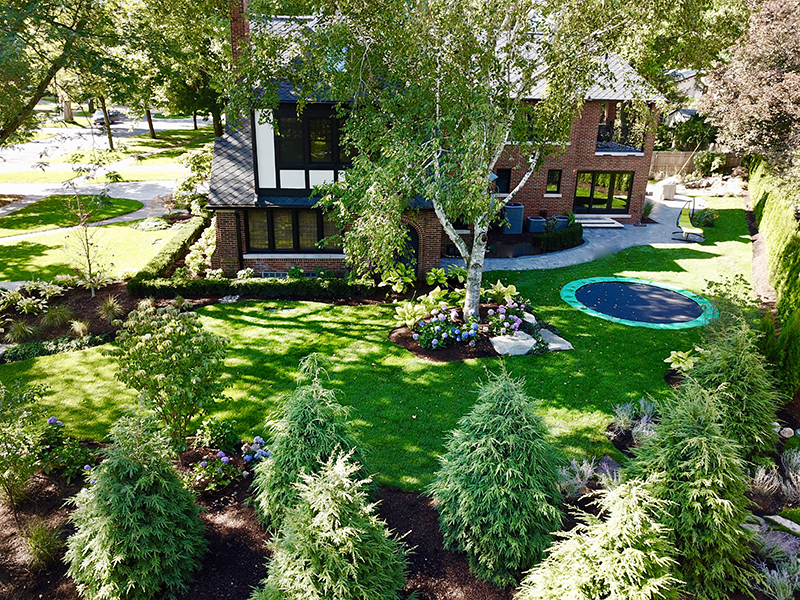 Landscape Planning
at Its Best
While using only the best plants, flowers, rocks, trees, and other natural materials is a significant factor in successful landscape design, many other factors need consideration to deliver long-lasting results. When conceptualizing a design, landscape planners consider the topography, sun, shade, focal points, changing seasons, and how your family will interact with your home's outdoor areas. Custom Environments' goal is to create a living space that is enjoyable year-round.
See Our
Landscape Design

Creations