Bringing Structure and Interest to a
Well-Planned Landscape Hardscape Design

in Oakland County
Proudly Serving Birmingham, Bloomfield Township, Northville, and Surrounding Areas
Having hardscape design features within a landscape creates a pleasing combination of rigid structures and soft elements within your landscape. A professional landscape design company like Custom Environments can create a balanced composition of hard and soft textures, tall and short plantings, as well as complementary colors throughout that brings out your home's beauty, resulting in extraordinary curbside appeal.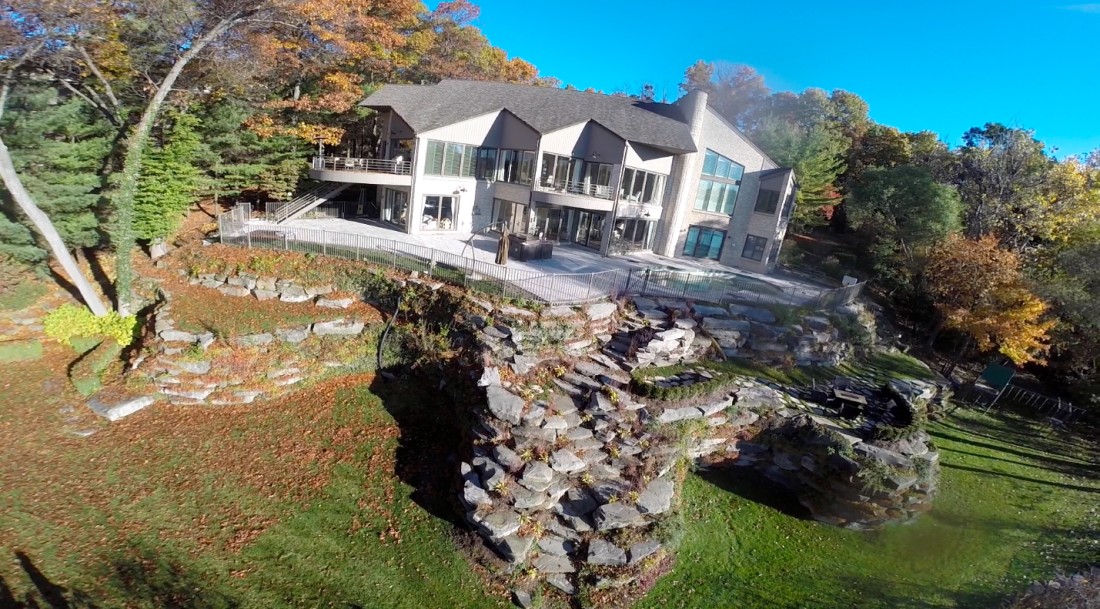 Creating Attractive Outdoor Living with
Hardscape Design
Custom Environments works hand in hand with nature and its natural materials to build durable, long-lasting custom living spaces that you will love for generations. They are experts in adding both depth and usability to outdoor spaces. Flagstone patios and fireplaces, retaining walls and fences, arbors and decks are all part of their repertoire. When properly executed, hardscaped living spaces can add an extra outdoor room for your family to enjoy.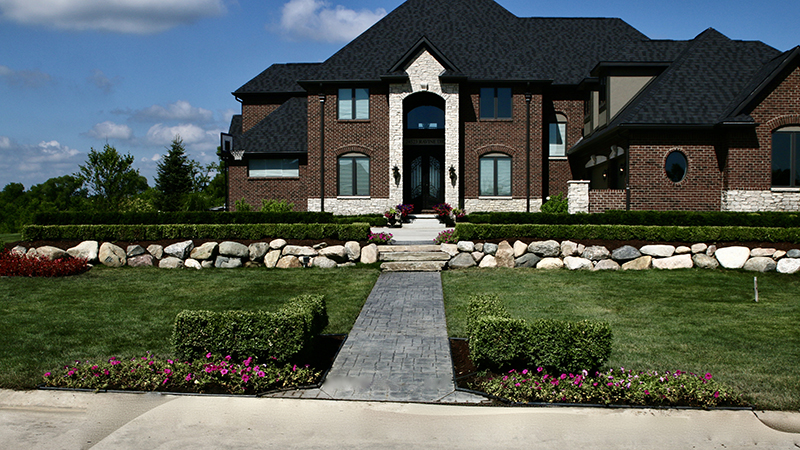 Hardscaping Prevents
Erosion and Damage

From Water Drainage

While Michiganders love to live near lakes, rivers, and streams, these water bodies' damaging effects can be disastrous for Michigan homes. Custom Environments are experts in creating beautiful hardscaping solutions that not only protect your home from erosion and water damage but add dimension with beautiful stone structures. With over 25-years in hardscape design, they are specialists in using your property's natural typography to redirect water runoff safely.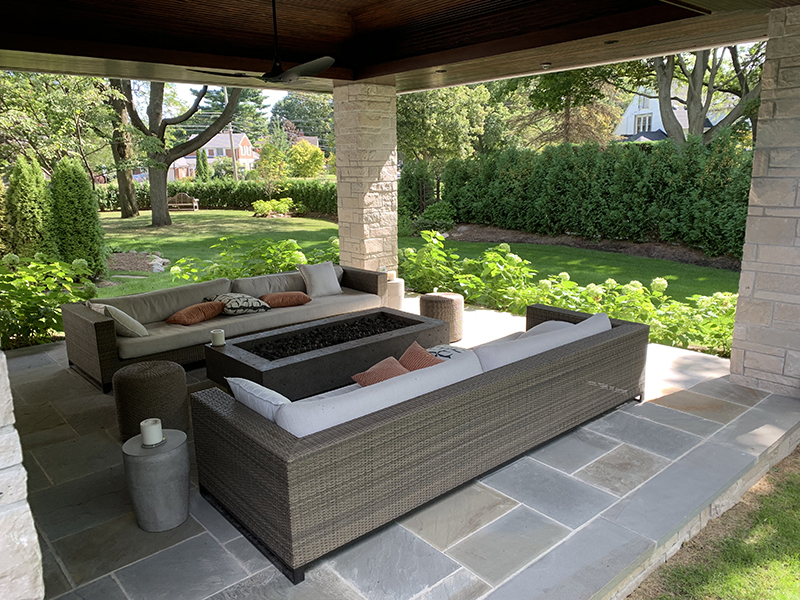 Hardscape Landscaping

Extends Your Home's Livable Area

There is practically no limit to the hardscape landscaping services Custom Environments provides. Patios, gazebos, fire puts all add extra outdoor living space for your family to enjoy. Large container hardscaping helps to reclaim underused yardage by carving out steep grades in your landscape and allows for more living space.

Other Hardscape Design Services Can Include:
Gazebos
Benches
Outdoor Kitchens
Pergolas
Pagodas
Landscape Lighting
Trellises
Sculptures
Fire Pits
Patios
Large Container landscaping
Outdoor Family Room
Decks
Fencing
Stone walls
See Our
Hardscape Design

Creations